Lower your credit card processing fees forever
Our customers tell us we are the best credit card processor they have worked with. We get it. We work hard at being one of the good ones. 
The Easy Ways You Can Accept Credit Card Payments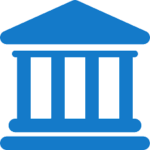 Our merchant account lets you accept credit cards and debit cards with funds going directly into your own bank account, whichever bank you use. This builds credit for your business. Funding is within 24 hours. You can accept Visa, Mastercard, AMEX, China Union Pay, and more.
Accept credit cards or debit cards with your mobile phone. Your customers can even tap-to-pay which means Apple Pay or Samsung Pay. Fully PCI certified and EMV mobile credit card processing. This means higher security and lower rates.
Clearly Payments will turn your PC, computer or tablet into a credit card processing terminal. All you need is an internet browser. This means no extra hardware to purchase. You can take single payments or set up recurring payments.
Our payment gateway will integrate and connect to your website, shopping cart, or eCommerce platform for credit card processing. If you have custom software or a mobile app, we work with that too. We take care of PCI compliance, credit card storage, recurring billing, and more.
Invoicing makes collecting payments easier for you and your customer. You create an invoice branded to your company, your customer receives an email with a "pay now" button. They pay with credit card and you are notified immediately. It is that easy.
Clearly Payments offers wired or wireless credit card terminals with chip and pin, tap to pay (Apple Pay), and swipe. They're the most reliable credit card terminals for payment processing and ready for your store, office, or mobile business. Accepts all credit, debit cards and Interac.
Our mission is to drive down the cost of accepting payments for merchants. We provide businesses with a merchant account along with the best credit card terminals and payment software to accept credit cards, debit, and crypto at incredibly low prices. Clearly Payments provides credit card processing in Canada, USA, and cross-border. Our sweet spot is serving businesses that process between $100k and $100 million per year.
We have a unique cost structure and wholesale pricing model built on cloud software and virtual teams. We partner with the best payment and credit card technology providers in the market, keeping all cost variable. Then, we further reduce costs by using data, radical honesty, and independent thinking to ensure operational excellence. We take our low costs and pass the savings to merchants with the most fair and best credit card processing. That's how we compete.
We believe merchants are paying too much. Join the mission to drive down the price of accepting credit cards.

Accept credit cards from anywhere in the world. Visa, MasterCard, Discover, American Express, China UnionPay, Diners, JCB, Interact, Dash, Bitcoin…
"I love the fact that I get my funds into my bank so quickly. I get funds in less than a day. This gives me peace of mind. I really recommend Clearly Payments for a merchant account and credit card processing."
See why people are switching to Clearly Payments
Lowest Fees. Period.
We pass through fees from the banks at wholesale and use transparent interchange plus pricing. Our low cost structure allows us to pass on incredible saving to customers. We then keep fees low.
Super Fast Deposits
You get your funds either the same day or by the next morning with our credit card processing. It's that fast. We believe the cash is yours, so we get it to you with blazing speed.
Accept Credit Cards Globally
You can accept credit cards from anywhere in the world. Accept all major credit cards and even cryptocurrency (digital currency). As new ways to pay come, like Apple Pay, you will be able to accept that too.
Proven Technology
Our technology from world class payment providers does more than 3 billion transactions per year with over a million merchants. It's proven, it's secure, it's fast, and it just works.
Simple & Fast Sign Up
Everything is digital. Within 15 minutes of signing up, we'll be working with you to get up and running. If you order credit card terminals, we'll have them to you within two days.
24/7 Support Love
If you have questions or problems with credit card processing, we're there for you. Our network has 24/7 support for 365 days per year. We are always there for you.
Stop paying 2.9% or more. Join our mission to reduce credit card processing fees.
Clearly Payments offers a one-stop-shop for a merchant account and credit card processing. We'll get you up and running in less than 24 hours.