EMV is a secure payment technology standard that is used worldwide. EMV is managed by a handful of credit card networks: Visa, American Express, Discover, JCB, Mastercard, and China UnionPay. EMV stands for Europay, MasterCard, and Visa, who were the original founders in 1994. 
How can I do EMV transactions?
EMV transactions are commonly thought of as transactions that use a chip credit card. Credit cards with chips support chip-and-pin transactions. Chip credit cards are processed differently than magnetic-stripe cards. They are inserted into the credit card terminal instead of swiped. In addition, after the card is inserted, the consumer enters a PIN, making the transaction more secure.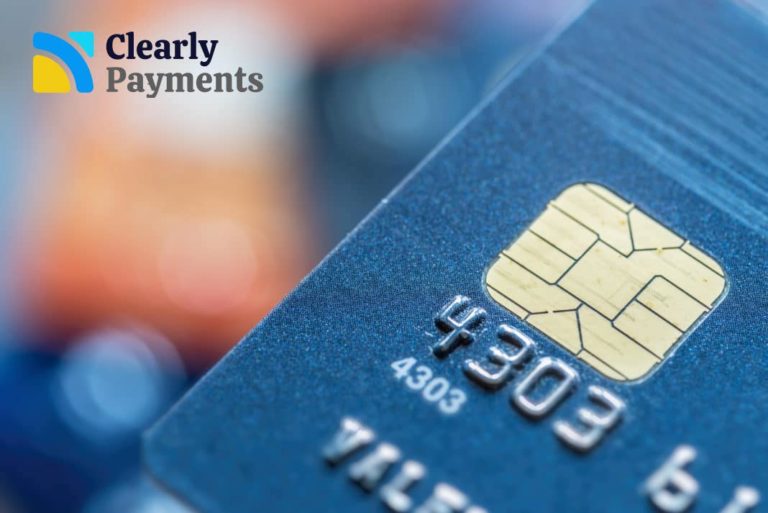 The types of transactions that are EMV include chip-and-pin transactions, chip-and-signature transactions (common in USA), and contactless transactions (tapping your mobile device or credit card).
To accept EMV compliant transactions at your business, you'll need an EMV-enabled credit card terminal. Luckily, most modern credit card terminals are EMV-enabled.
How much do EMV terminals cost?
There is a wide range of prices for terminals. Depending on the payment processor you choose, they may mark up the terminal, increasing the price. At Clearly Payments, the terminals can be rented for less than $20 per month. We focus on the best credit card machines at the lowest price. Generally, credit card terminals with extra features like wireless and contactless are a little more.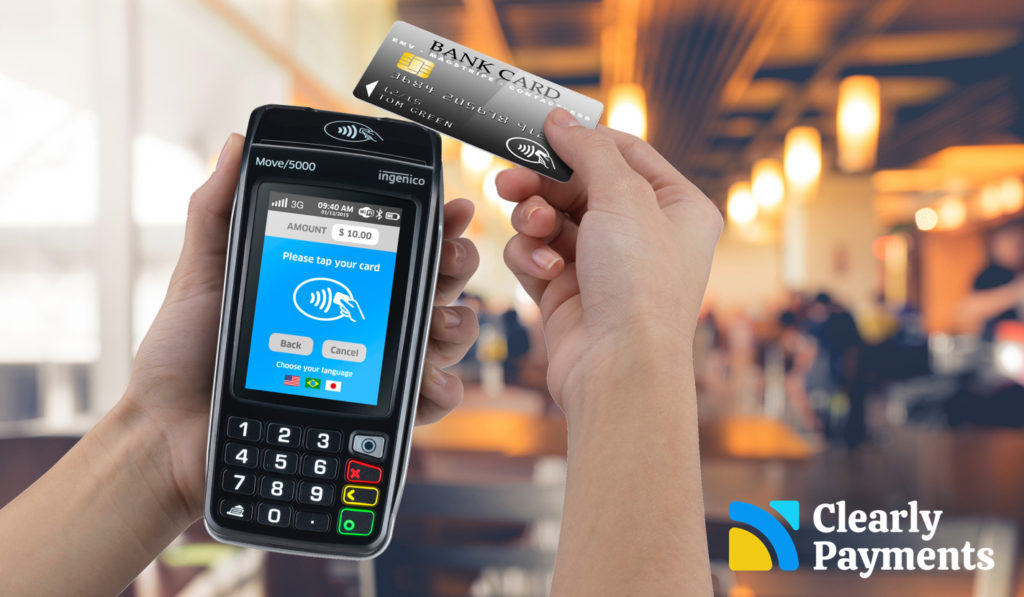 Are EMV transaction rates cheaper?
Yes, EMV transactions are cheaper. EMV transactions are always card-present transactions. This means the credit card is physically present at the point-of-sale. There is generally less risk with card-present transactions than card-not-present. Therefore, the interchange rates are lower, making them cheaper for the merchant.
Does EMV really help with security?
Yes, EMV definitely makes transactions more secure. Credit card chips have been proven to help reduce fraud. The United Kingdom, which has a lot of history with EMV, has seen a 70% drop in fraudulent credit card transactions since deploying chip credit cards, according to Barclays. Similarly, in Canada, a research firm called Aite Group reports that losses from fraud, lost, and stolen cards dropped by more than 50% with EMV.
EMV transactions use a technology called point-to-point encryption. This means that hackers won't be able to use any illegally obtained data since it's rendered useless after each individual point-of-sale transaction.
Is there EMV for online payments?
Online payments is growing, however EMV is not common with online payments yet. As technology advances, we will see new online security options. In general, online transactions are not categorized as EMV-enabled. This is why we see that interchange rates are higher for online payments and eCommerce.
Clearly Payments has a payment gateway with high security, PCI compliance, and automatic fraud detection that maximizes the security of online payments.
There is no actual law that requires businesses to be EMV compliant. It's up to each individual business to decide whether to use EMV technology. However, there is a financial benefit to using EMV. If there is a fraudulent transaction and the business uses EMV technology, the liability for the loss is much less likely to fall on the merchant. If at all possible, it's recommended to use EMV-enabled transactions.