QuickBooks payment integration
QuickBooks supports the Clearly Payments gateway, Converge (Elavon), to accept payments in Canada and USA. Converge is one of the major payment gateways that exist and therefore integrates with many different business software solutions.
This integration provides the best of both worlds: the convenience of QuickBooks and low priced credit card processing.
What is QuickBooks?
QuickBooks is one of the most popular accounting software systems in the world developed by Intuit. QuickBooks is a small business accounting software program businesses use to keep track of daily transactions and to manage expenses. You can use it to invoice customers, pay bills, generate financial reports, and also prepare for tax filing. Unfortunately, the QuickBooks payment processing is very expensive, therefore Clearly Payments provides a low cost alternative.
About the QuickBooks integration
There are two main ways that QuickBooks integrates with 3rd party payment gateways so you can use different payment processing systems, such as Clearly Payments.
1. Quickbooks invoicing integration for payments
QuickBooks can use Converge (the payment gateway of Clearly Payments) to facilitate the payments of invoices from QuickBooks. You will need to use a "Pay Now" link in your invoices that you send. The "Pay Now" link will link to a hosted payment page that that you create in Converge. All of this is managed by the Converge payment gateway.
If you wish, Converge also has a full invoicing solution that you can use if you don't want to use both Converge and Quickbooks for invoicing.
The below video gives an overview of customizing a hosted payment page and how it would work for your customers.
2. QuickBooks reporting integration
Reporting data from Converge (the payment gateway of Clearly Payments and Elavon) can be imported into the Quickbooks accounting system so you can view all your payment data within Quickbooks.
To export your transactions, follow the below steps:
Log into Merchant Connect, the reporting tool for Converge.
Customize the date range of the transactions you want
Export your data as a spreadsheet or CSV (comma separated values).
Import your file into Quickbooks.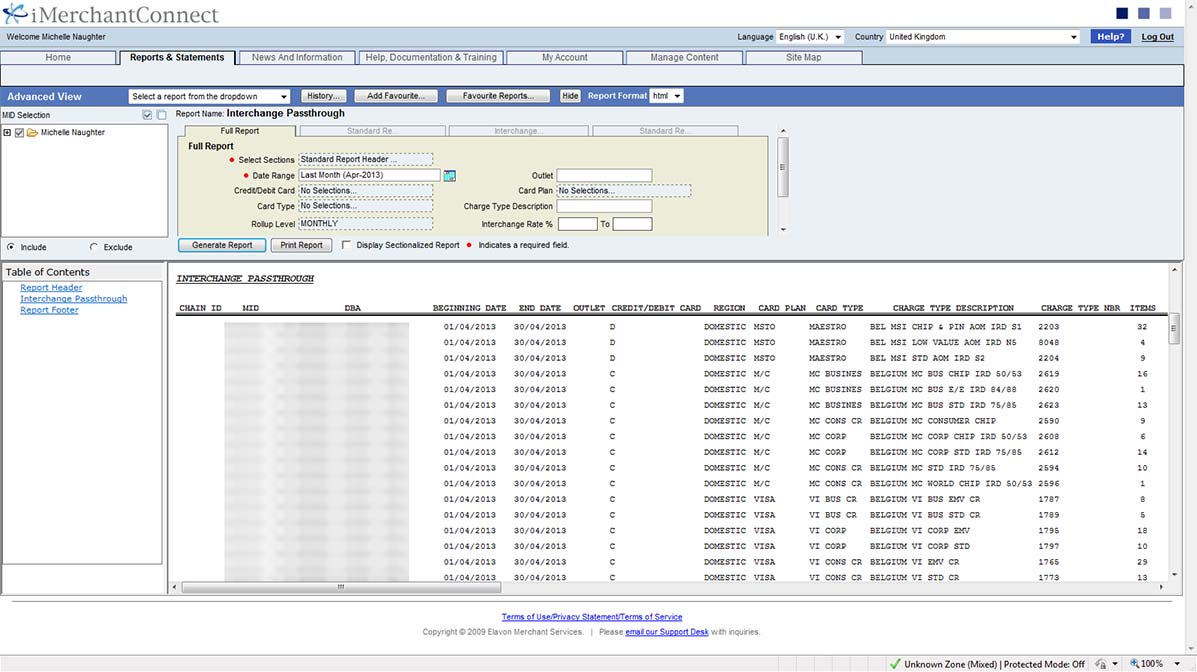 Want to sign up for payment processing?
We can get you set up with a merchant account and payment gateway within 24 hours.